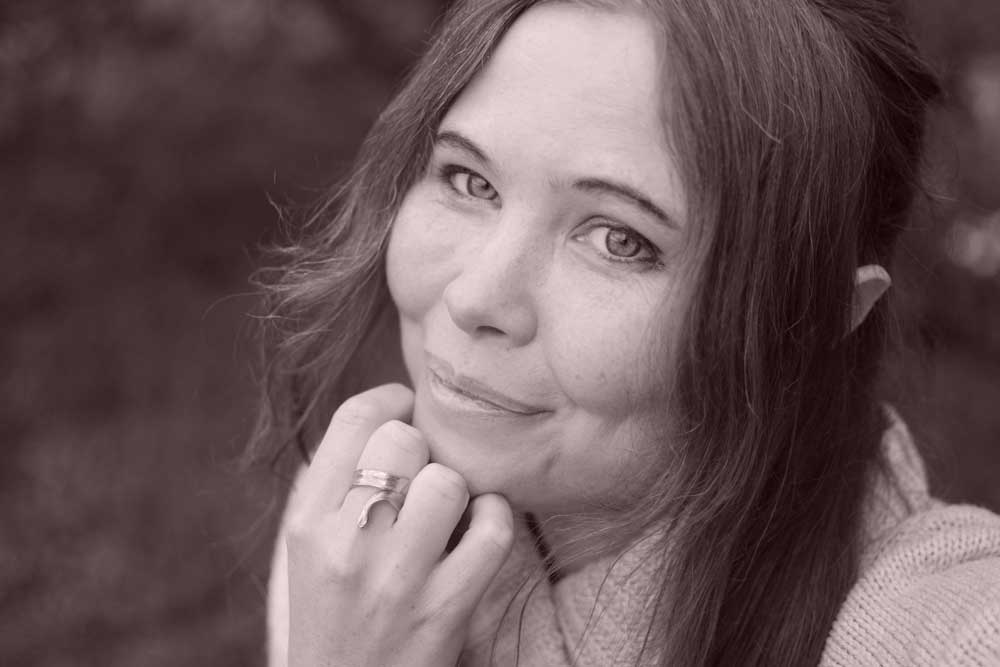 Epic Pop from the deepest forest of Sweden
I currently study the second year of the Music Production Programme at Ingesund School of Music in Arvika, Sweden, and spend most of my time in the forest of Värmland.
I've lived in Gothenburg for many years before this, and still have my apartment in Gårda there to easily be able to visit family and friends from time to time on weekends.
FANTASY POP
I've always loved fairy tales, fairies and magic, and often pondered of the mysteries of life – I think there is more beyond what we can perceive with our eyes. Hence I write about elves, fairies, singing trees, secret friends, love, dragons and the infinity of the universe …
I've been singing all of my life, and played the piano since I was around 7 years old. Growing up I read a lot of books and the fantasy trilogy The Lord of The Rings was a favorite, which I actually consumed twice in a row.
I also took classical piano lessons, sung in the church choir and played french horn in a youth orchestra – a heritage that I think sometimes can be felt and sometimes has given my music a classical flair.
To create my own songs is a way to practice self love for me, since I've simply always loved to sing and write. And there are few things that makes me as happy as when my music can touch the souls of other people, since I know for myself how much both joy and comfort listening to music has given me through my life.
First full lenght ALBUM
My first full length album was released 8 August 2022. In that album I take a step into the synth pop world, since I've loved music such as Erasure, OMD and Alphaville since a kid. There's also some influences of singer-songwriter- and new age music in it.
My connection with music
Music I grew up with

YES, LISTENING TO MUSIC have been one of my greatest joys in life. It has comforted me in dark, lonely times, and made me let go happily on the dance floor (or in my apartment;) in good times. Life would be extremely dull without it.
My favorite dance song is Take on me with Aha. If I'm really sad I always listen to Ode To My Family by The Cranberries.
Here is a playlist I've created with some of my favorite music from my childhood and youth that have influenced me a lot and that I still love.
Thank you
for taking the time to read about me. May your day be filled with love, creativity & magic! <3 / Josefin