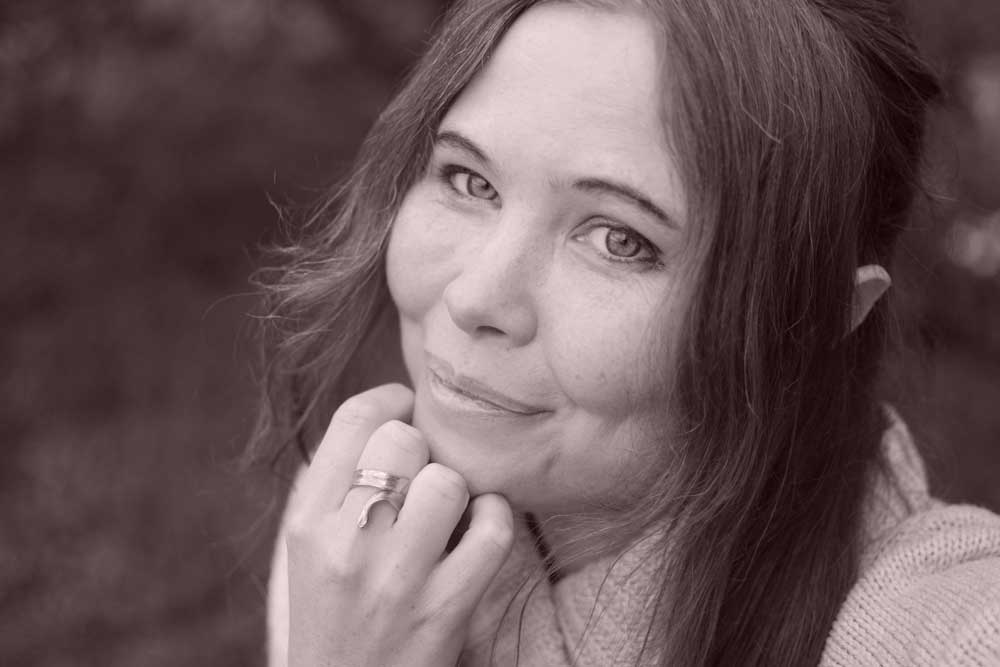 Epic Pop from the deepest forest of Sweden
FANTASY POP
With my piano based songs, winding melodies and light soprano voice I've been told to resemble artists such as Kate Bush, Enya and Sharon in Within Temptation.
I've always loved fairy tales, fairies and magic, and often pondered of the mysteries of life – I think there is more beyond what we can perceive with our eyes. Hence I write about elves, fairies, singing trees, secret friends, love, dragons and the infinity of the universe …
I've been singing all of my life, and played the piano since I was around 7 years old. Growing up I read a lot of books and the fantasy trilogy The Lord of The Rings was a favorite, which I actually consumed twice in a row. I also took classical piano lessons, sung in the church choir and played french horn in a youth orchestra – a heritage that I think sometimes can be felt and has given my music a neoclassical flair.
To create my own songs is a way to practice self love for me, since I've simply always loved to sing and write. And there are few things that makes me as happy as when my music can touch the souls of other people, since I know for myself how much both joy and comfort listening to music has given me through my life.
New SINGLES IN 2021
I am releasing new singles now and then during 2021. Welcome to follow me on Spotify to get them on your Spotify Release Radar, or sign up for my Quarterly Newsletter to get links to them directly in your email.
My connection with music

YES, LISTENING TO MUSIC have been one of my greatest joys in life. It has comforted me in dark, lonely times, and made me let go happily on the dance floor (or in my apartment;) in good times. Life would be extremely dull without it.
My favorite dance song is Take on me with Aha. If I'm really sad I always listen to Ode To My Family by The Cranberries.
Here is a playlist I've created with some of my favorite music from my childhood and youth that have influenced me a lot and that I still love.
In depth biography
In case you want to learn more about my musical journey you are welcome to read a longer PDF presentation of me here.
My hoods
I live in Gothenburg, Sweden.
Until we meet again. May your days be filled with love, creativity & magic! <3 / Josefin